Manufacturer of High Quality EPDM Rubber Gaskets & Pipe Seals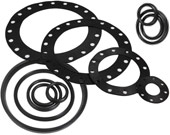 Polytech Industries LLC manufactures EPDM rubber gaskets and pipe seals for a wide range of applications. The high quality of its products and dependable service record has placed Polytech Industries as the preferred supplier in the Middle East, North Africa and European markets.
Some of the popular applications of Polytech products are:
Potable Water Supply Pipes
Site Drainage
Drain Pipe Systems
Sewage Systems
Waste Water Pressure Pipes
Gas Supply

Contact Us
Polytech Industries LLC
P.O. Box 35892
Ras Al Khaimah, United Arab Emirates
Tel: +971 7 243 4951
Fax: +971 7 243 4954
Email:
admin@polytechindustries.ae
Strategically located in the


United Arab Emirates
Our strategic location; enable us to meet the demands of three continents with short delivery schedules. Strict quality control measures, continuous product innovation and excellent customer service practices have helped us acquire the unshakeable trust of our customers.