Fitting & Flanges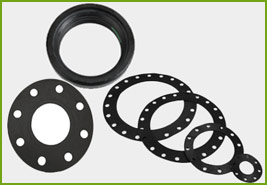 Polytech's wide range of seals are used in pipe couplings and pipe repair products in addition to seals that suit flange adaptors, stepped couplings, long sleeve couplings and end caps.
Seals for pipe couplings and pipe repairs manufactured by Polytech match fittings from small to the largest size requirements.
Seals are also made for fittings used for pipe jointing and repairs of ductile iron, plastic and concrete pipelines.